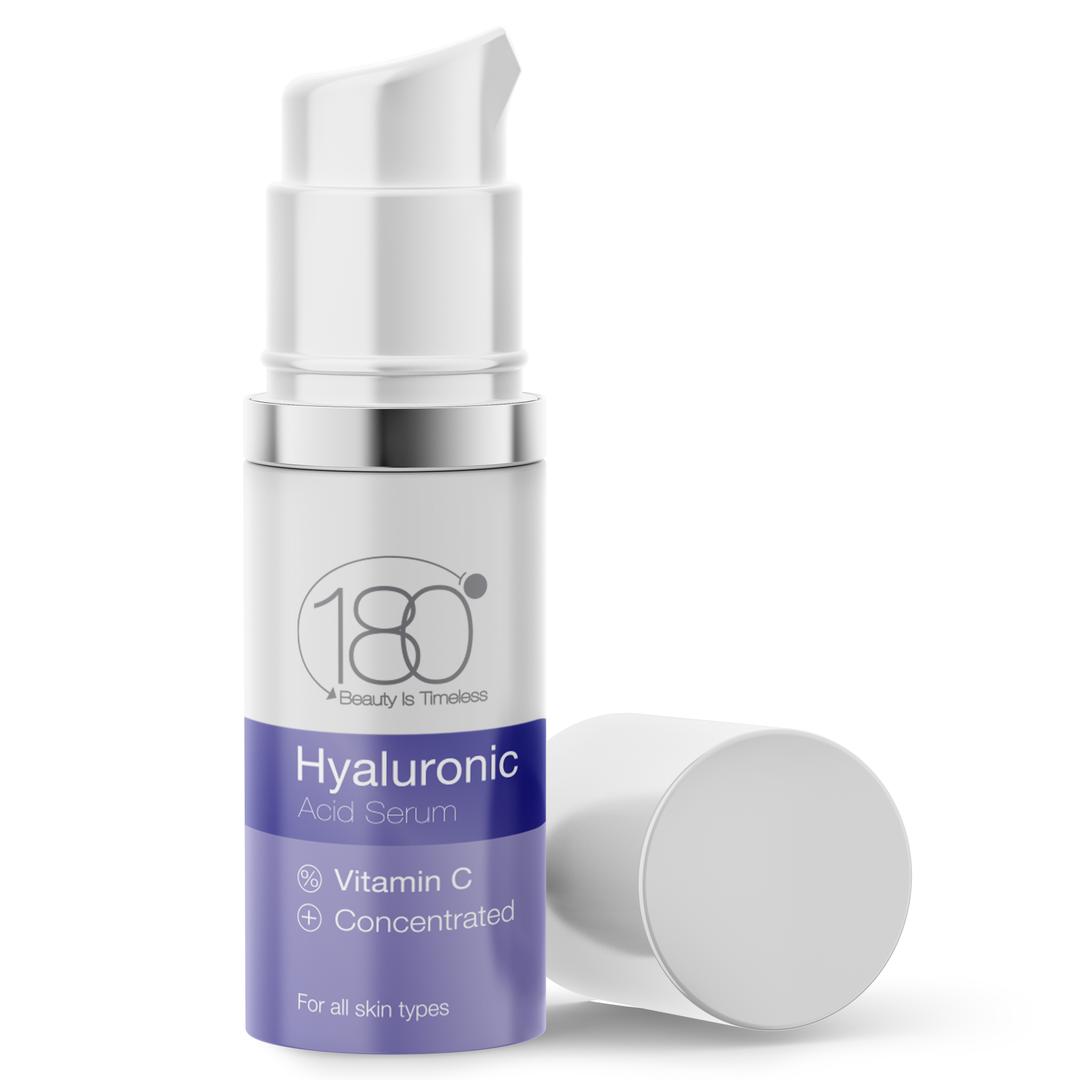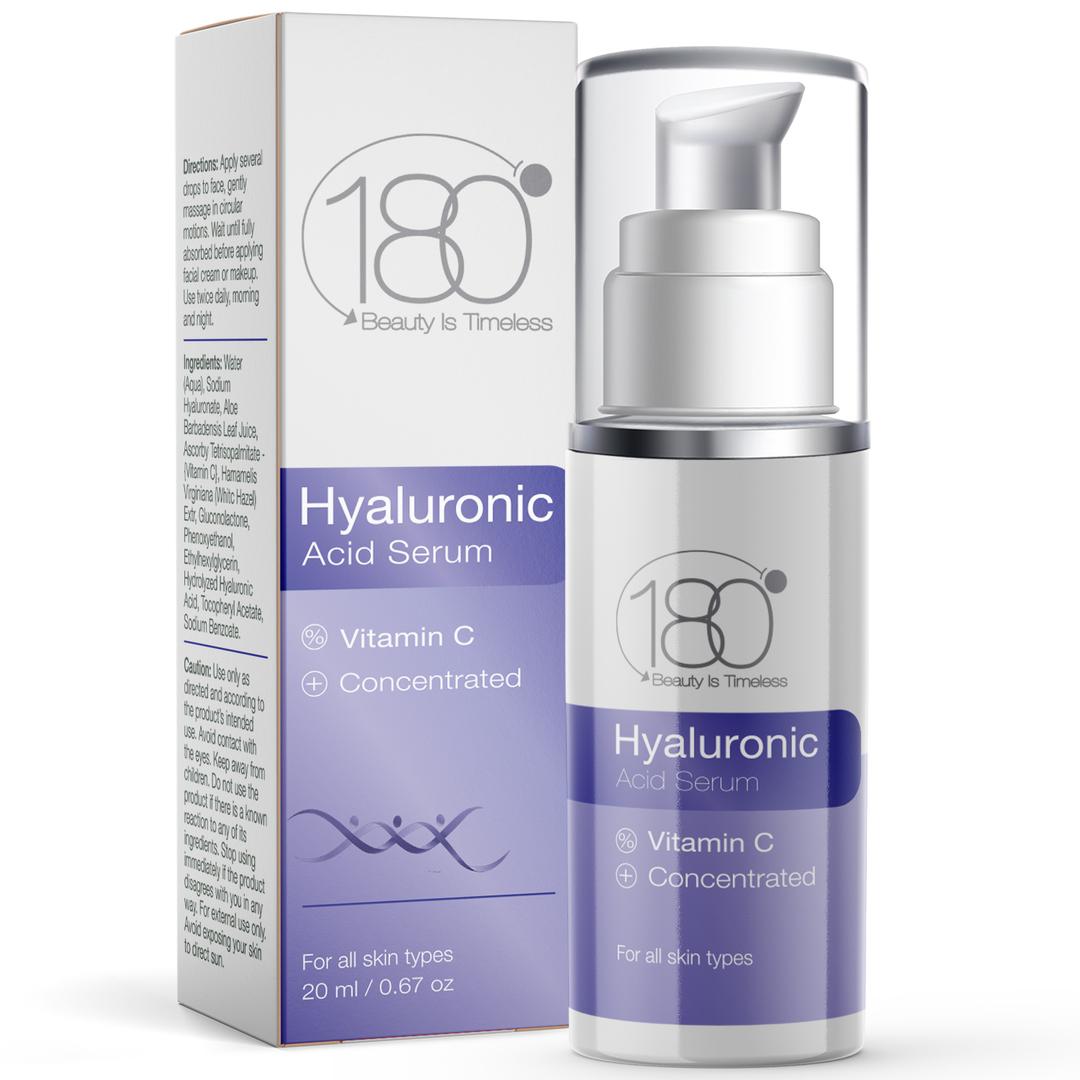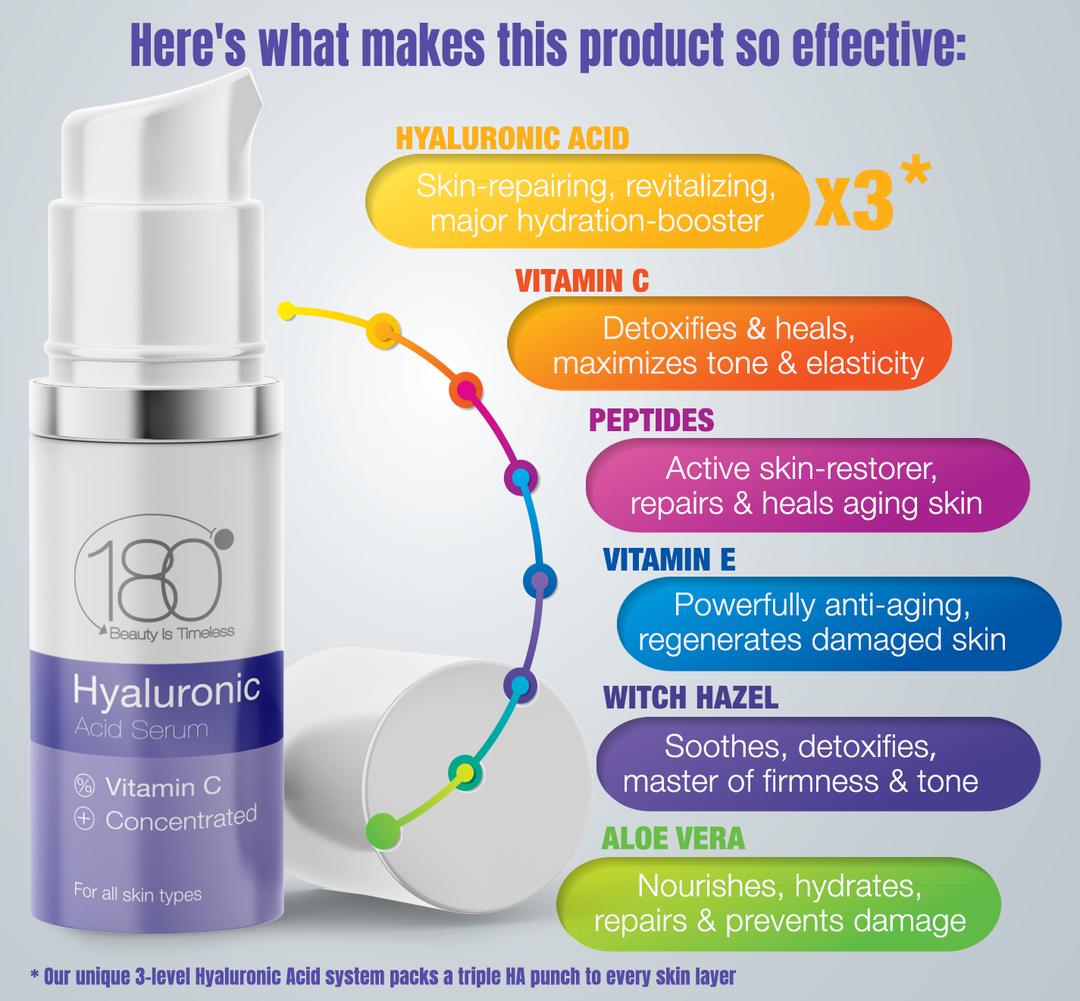 "I just love hyaluronic acid and what it does for my skin!
- MIKA C, 180 Cosmetics Customer
HYALURONIC ACID, WHEN APPLIED ONTO THE SKIN IS DESIGNED TO HOLD IN MOISTURE AND CREATE FULLNESS, THUS DIMINISHING FINE LINES AND WRINKLES.

20ML / 0.67 OZ
& Free Delivery in the USA/CA/UK
for orders $50+
100% No-Risk Money Back Guarantee

HYALURONIC ACID, WHEN APPLIED ONTO THE SKIN IS DESIGNED TO HOLD IN MOISTURE AND CREATE FULLNESS, THUS DIMINISHING FINE LINES AND WRINKLES.

20ML / 0.67 OZ
A BOOST OF HYDRATION & NOURISHMENT
"This is a great product because it's not watery; more like a gel and it doesn't just run down your fingers as you put it on. I've used many different brands of hyaluronic acid, and this is my favorite! My skin is soft, with fewer wrinkles! Very happy!!"

We created our Hyaluronic Acid Serum with Vitamin C especially for ages 30 - 40, to help you achieve your skin goals by fighting the signs of aging from the very start.
You'll feel it working the minute you apply our face serum, as the moisture soaks into your skin, leaving it feeling smooth and oh-so-quenched.
What's more, you can use it on your whole face, making it the ideal as face neck and eye serum, as well as a hydrating primer.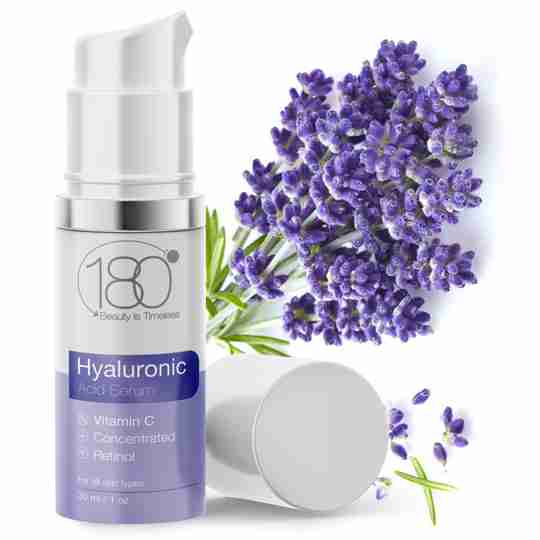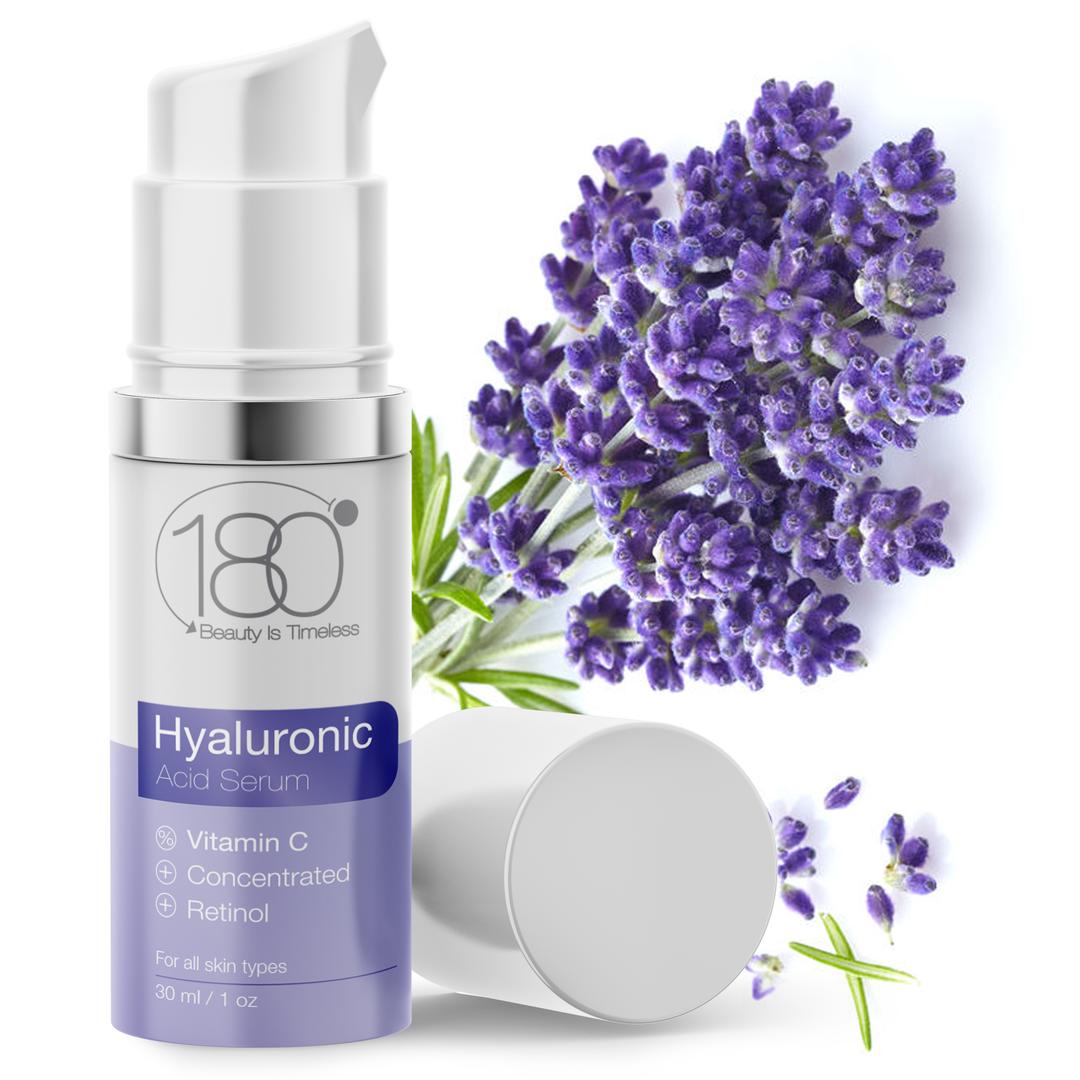 "WHEN IS THE BEST TIME TO START USING HYALURONIC ACID?"
Right now is the IDEAL time to start, if you haven't already. The minute you start using our products, two things happen:
1. You're giving your skin a boost of vitamin C hyaluronic acid - and a host of minerals and nutrients that will immediately get to work on restoring even minimal fine lines and crow's feet
2. An instant protective shield that protects your skin from further damage is formed, be it from aging , the sun , free radicals and pollutants

3 DIFFERENT TYPES OF HYALURONIC ACID


We have developed a unique delivery method we call "The Triple-Layer Hyaluronic Acid System ". That's a fancy way of saying that our anti-aging serums are comprised of 3 different sizes of the highest quality hyaluronic acid molecules, each designed to penetrate a different layer of skin. When you apply our oil free serum - you deliver hydration and nourishment where it's needed most, effectively repairing your skin at the cellular level, from the inside out. The result: firmer , better-toned skin that's visibly replenished, with fewer fine lines and wrinkles
LOVING THE WOMAN IN THE MIRROR -
At 180 Cosmetics , we put our money where our mouth is when it comes to our products .
Give us a month with this anti aging daily moisturizer and watch your skin turn smoother and more supple right before your eyes .
Why?
Because even though you can't turn back the hands of time, you CAN minimize its effects on your skin using our everyday moisturizer .
And we want you to fall in love again with the woman in the mirror
SIMPLY PUT, OUR HYALURONIC ACID FACE SERUM WORKS
Why? Because our state-of-the-art formulations are made with the very best active ingredients, the absolute highest quality hyaluronic acid on the market, and stronger concentrations of vitamins , minerals , and essential oils that moisturize, plump, and revitalize your skin from the inside out.
5 MORE REASONS TO BUY FROM US:
HYALURONIC ACID SERUM WITH VITAMIN C (20ml)

★ ★ ★ ★ ★
5.0
100% NO-RISK MONEY BACK GUARANTEE


- What people are saying about our Hyaluronic Acid Serum -
★ ★ ★ ★ ★
"I am so happy with this miracle serum! This is better than any other anti-aging product I've tried before and I've noticed a significant change to my skin. It looks vibrant & fresh, and most importantly, it looks youthful!!! This serum just gives your skin a beautiful natural glow
- Alberta, NJ

★ ★ ★ ★ ★
"I bought this because at 31 I noticed a few lines. I have used this now for about a month and I do see results under my eyes and on my forehead. I would buy this again and I would recommend it. It did help with small breakouts also as other reviewers have mentioned. It got 5 stars because someone said I look like I am 24 when I was out with my little cousin and her friends. I'll take that compliment and I will keep using it this time and again!
- Andrea, PA
Love this? Then you also may enjoy:
180 COSMETICS WAS FEATURED IN...